Art & Design
Insider stories / Mireille Roobaert
Transformation through her lens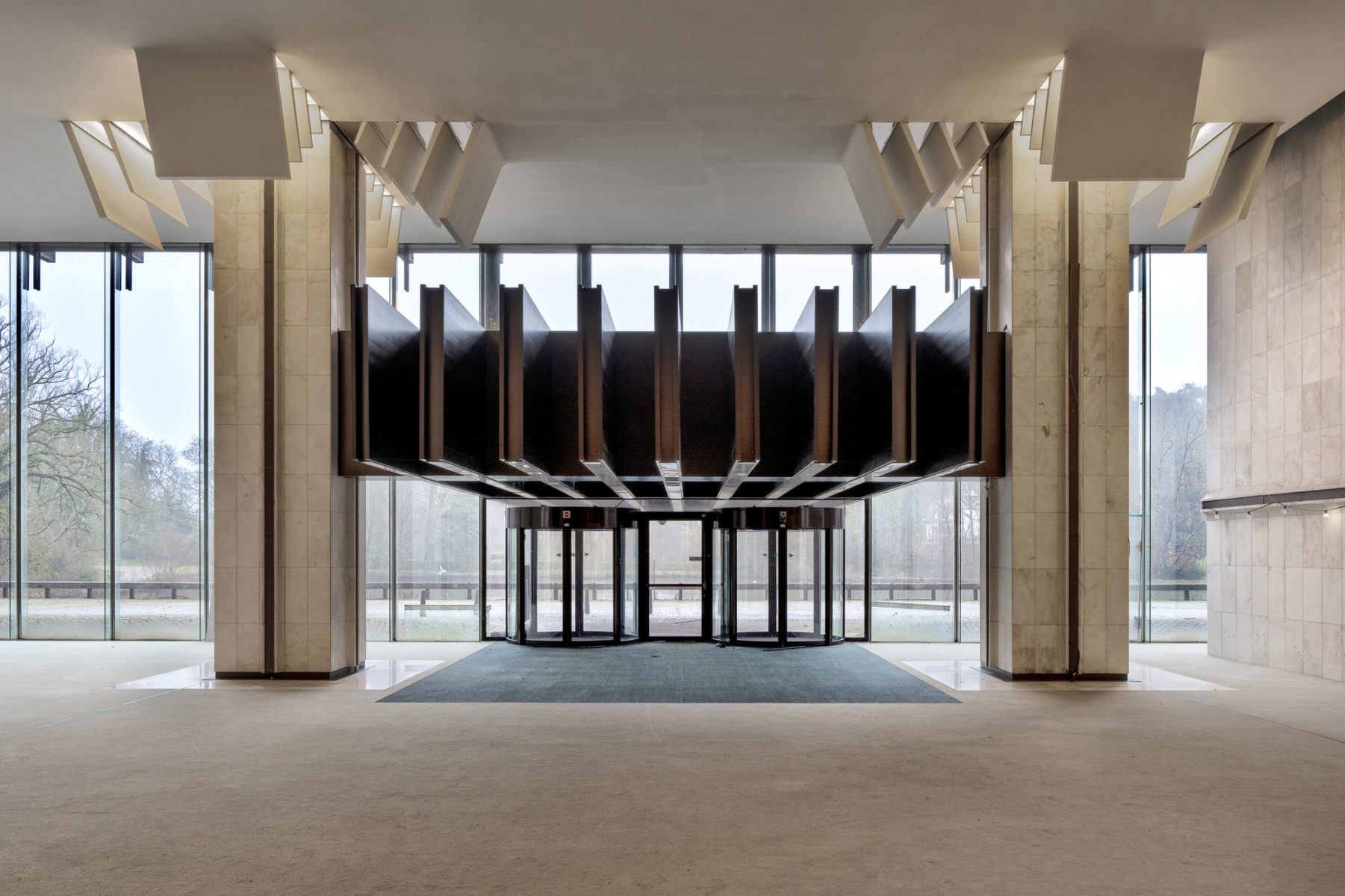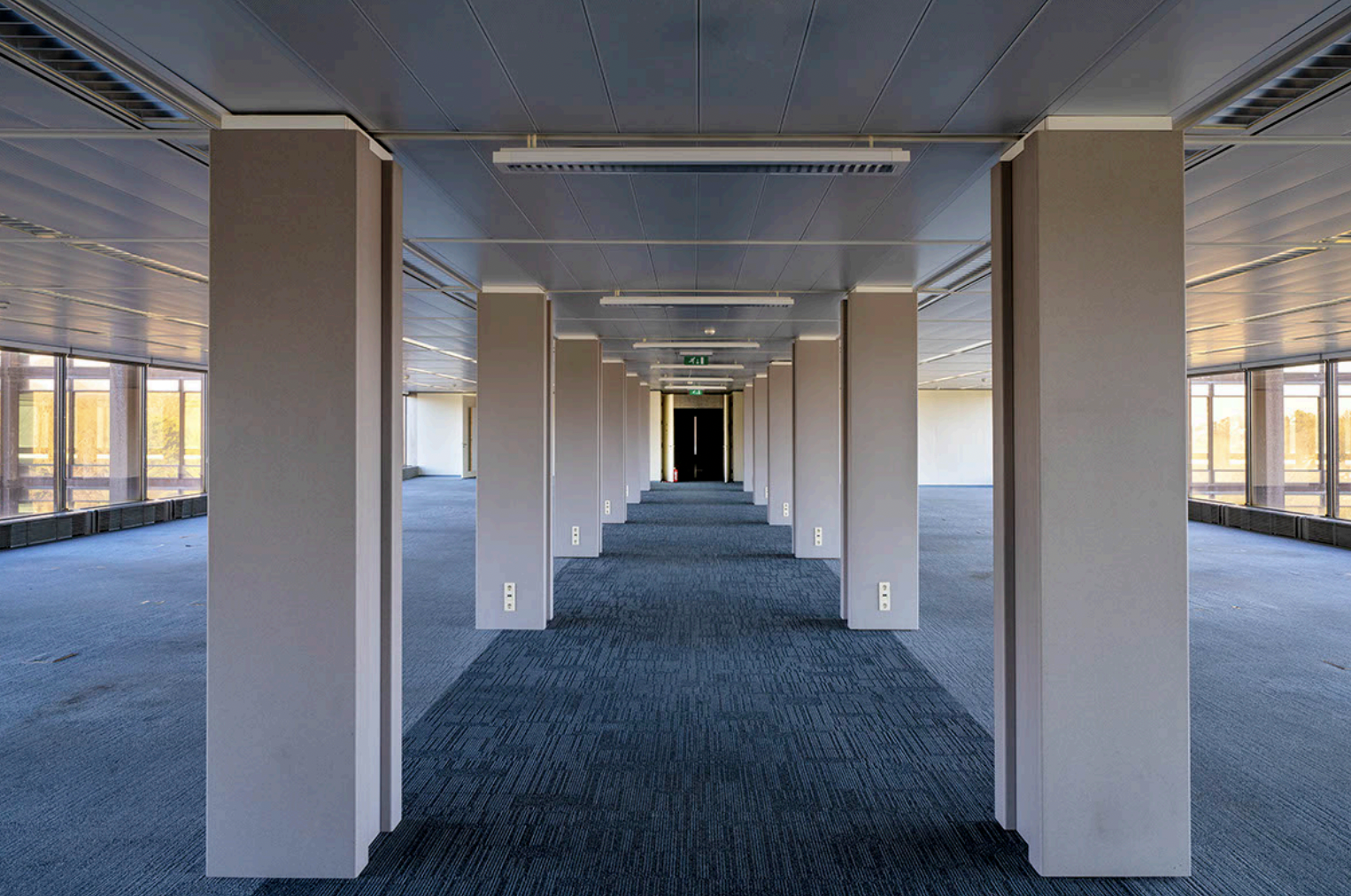 Mireille Roobaert is a photographer with a repertoire to be in awe off.
She is passionate about architecture coming alive through the people who inhabit it. In a single pixel, she combines a multitude of intentions. Her work is a graphic extrapolation of what is unseen by the hurried eye. 
"I love to find myself between the past and the future of a place. So I am privileged to be able to walk through this building, while it is under construction. The Royale Belge is a truly exceptional space, its cruciform tower made of corten steel catches the eye with its singularity!"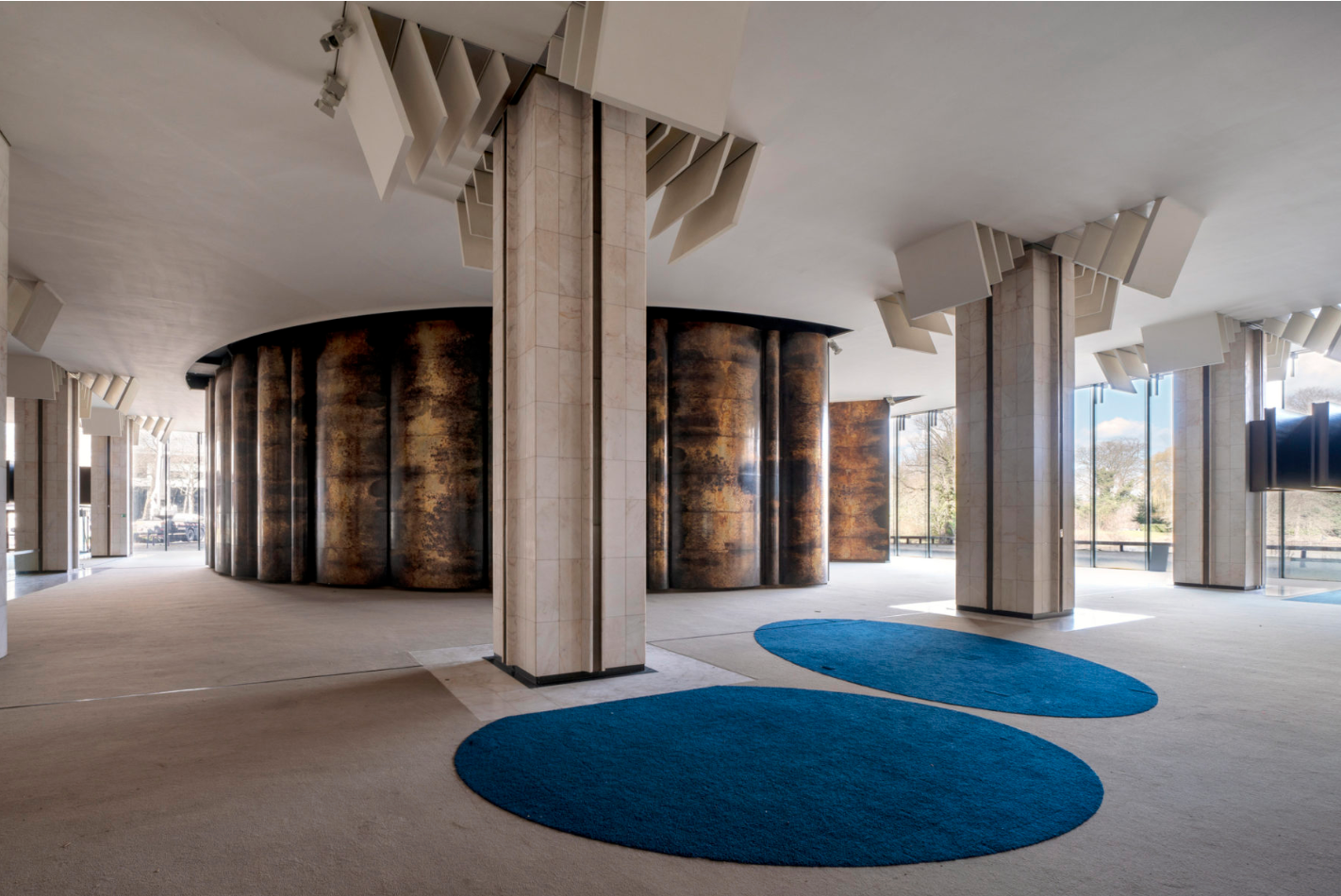 Memory into reality. From the majestic entrance to the magnificient views.
When asked about her way of working on this project, Mireille tells of her many visits to the Royale, observing the light casting rays that she would like to capture, or avoid.
« I am an instinctive person, I spot shapes and perspectives straight away. My natural rhythm is to capture quickly. Only then do I add a more intellectual reflection where I question the work of the architects. »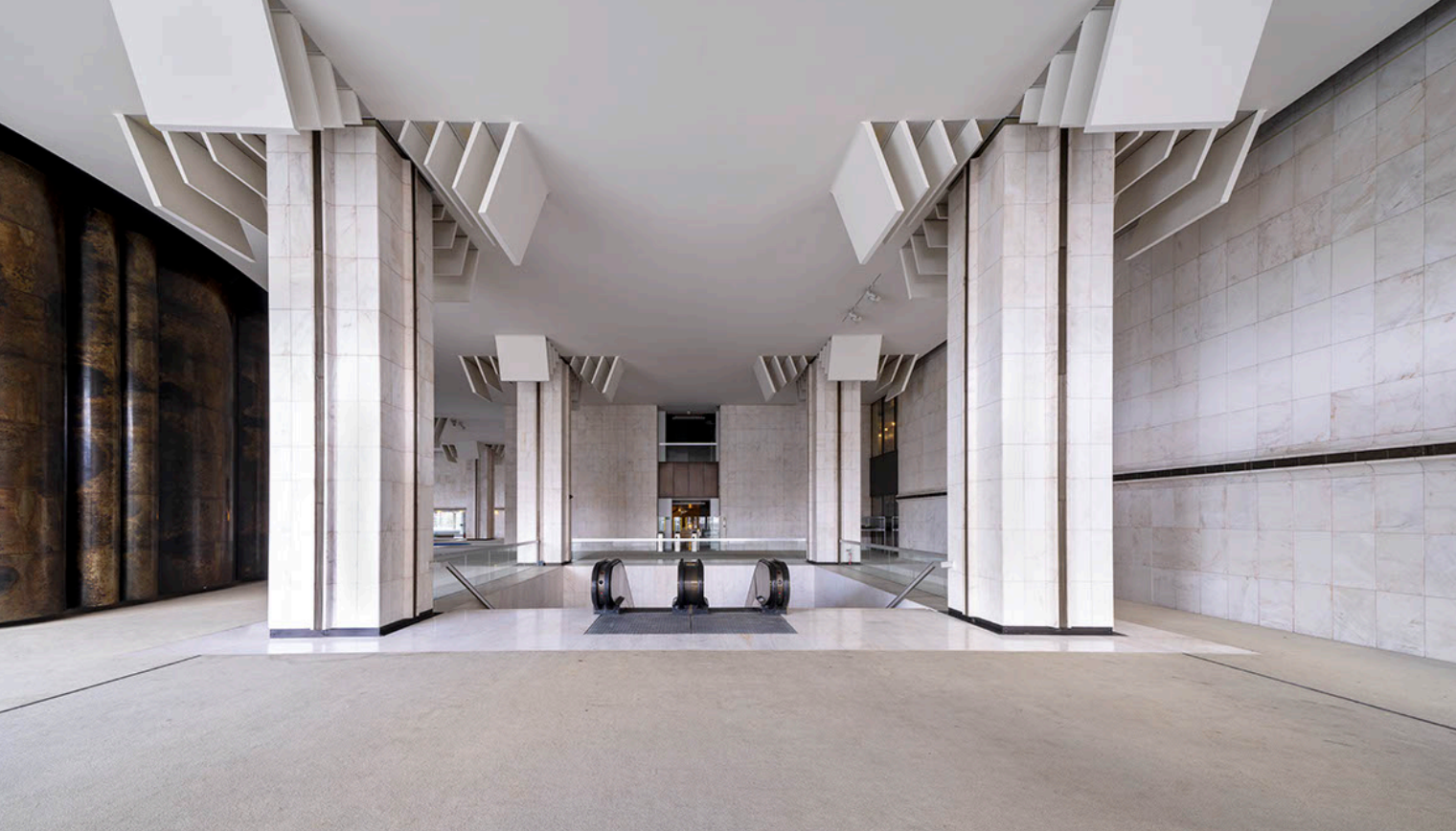 In March, Mireille Roobaert already collected a good hundred photos that she would like to see on the walls of the future hotel. « You have to see the large pink marble reception hall, the masterly volume of the auditorium, the sculptural work of Pierre Sabatier, the original furniture that is no longer there. Photos bring those memory into reality, they make sure a part of Belgian history is captured forever.
Website