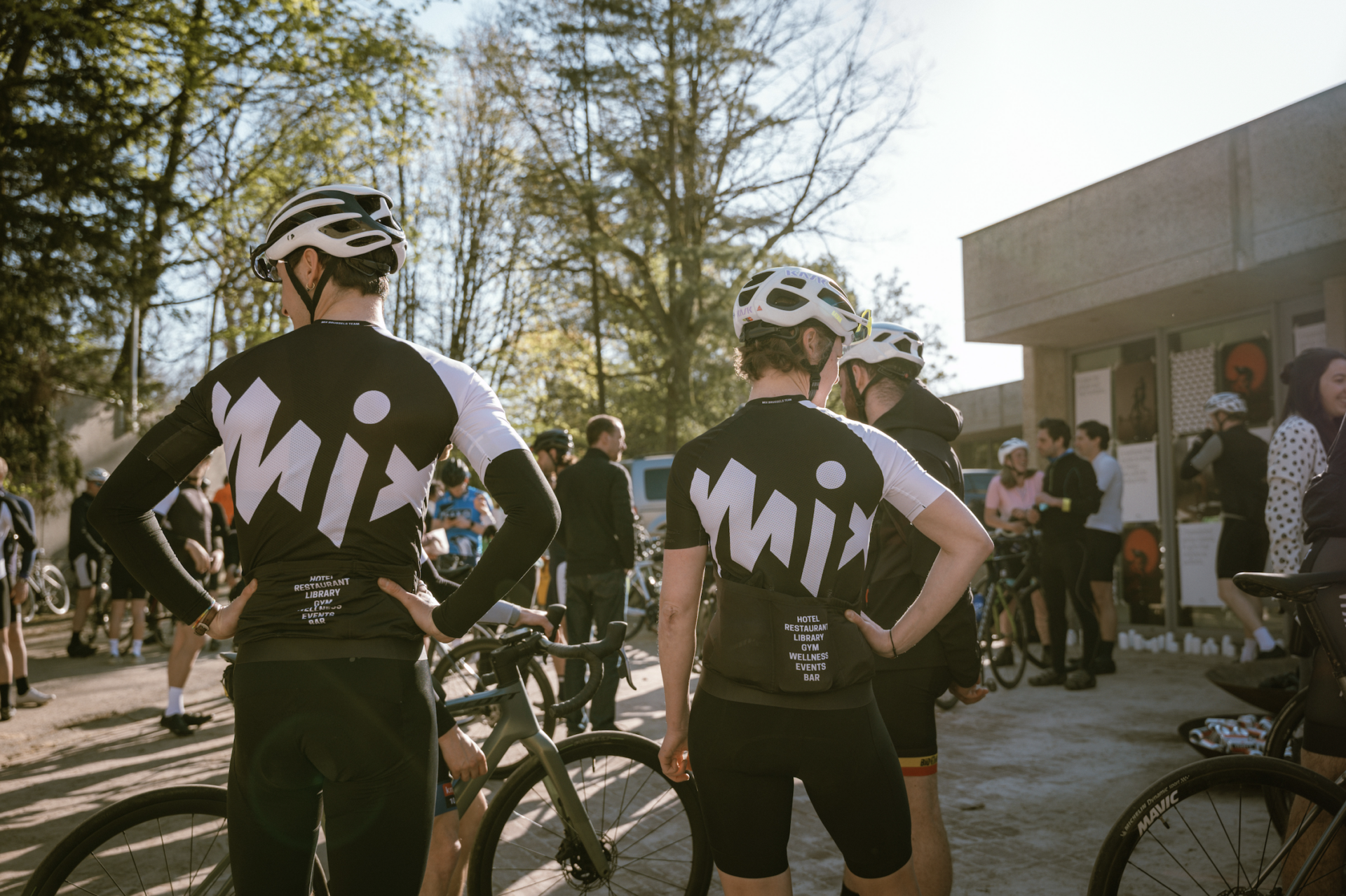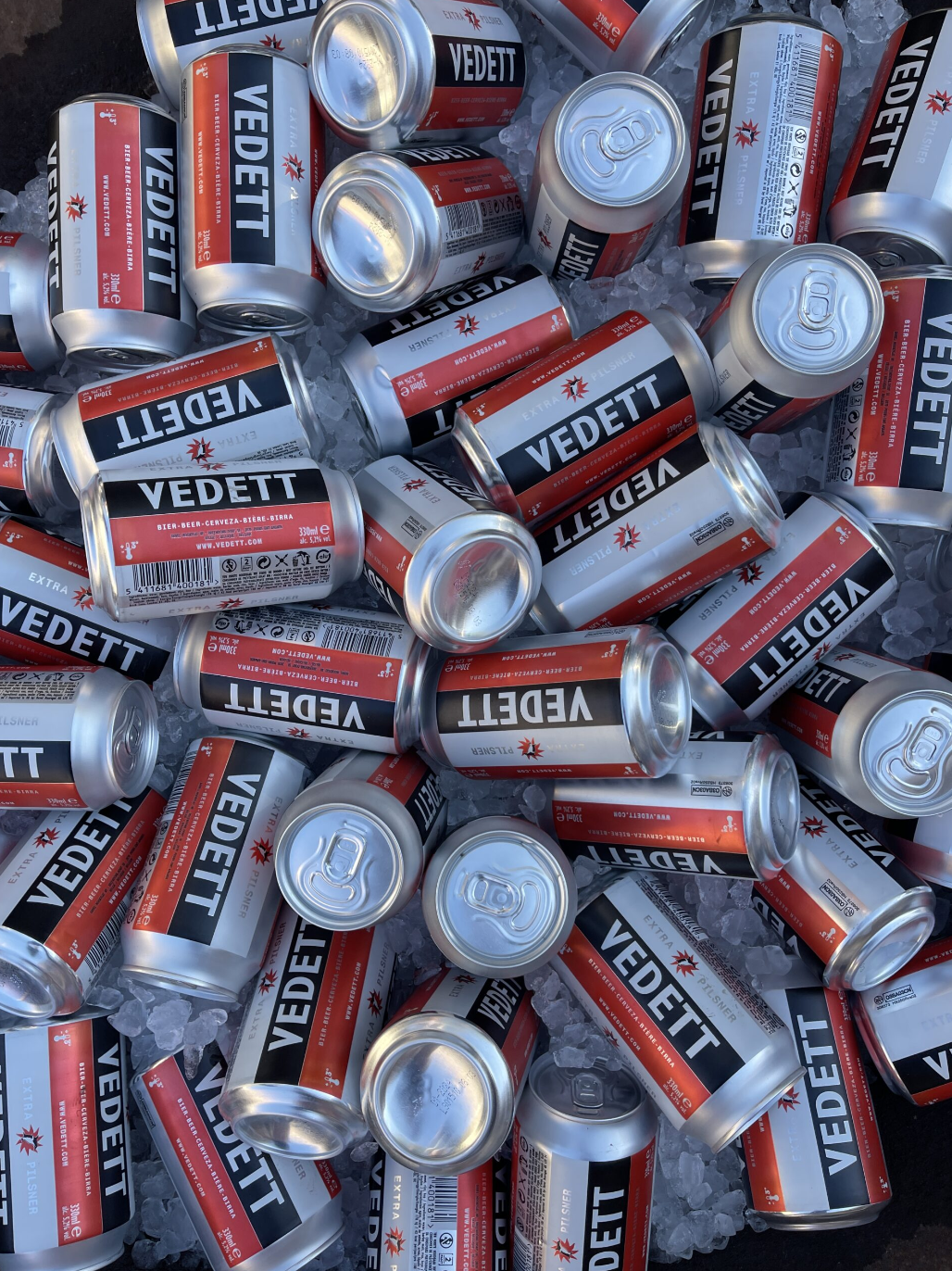 Sports, but a lively social scene too. Active life, but moments to relax as well. We connect kindred spirits of all kinds.
Balance is at the center of everything at Mix.
We don't just offer state-of-the-art gym equipment and serene wellness amenities, we also provide a vibrant co-working space and luxurious indoor and outdoor pools. But that's not all – we're passionate about building a tight-knit community and fostering an appreciation for the great outdoors.
That's why we're thrilled to announce the upcoming launch of our cycling hub, where you can join like-minded individuals on exhilarating group rides each week and even get a bike at your disposal when needed.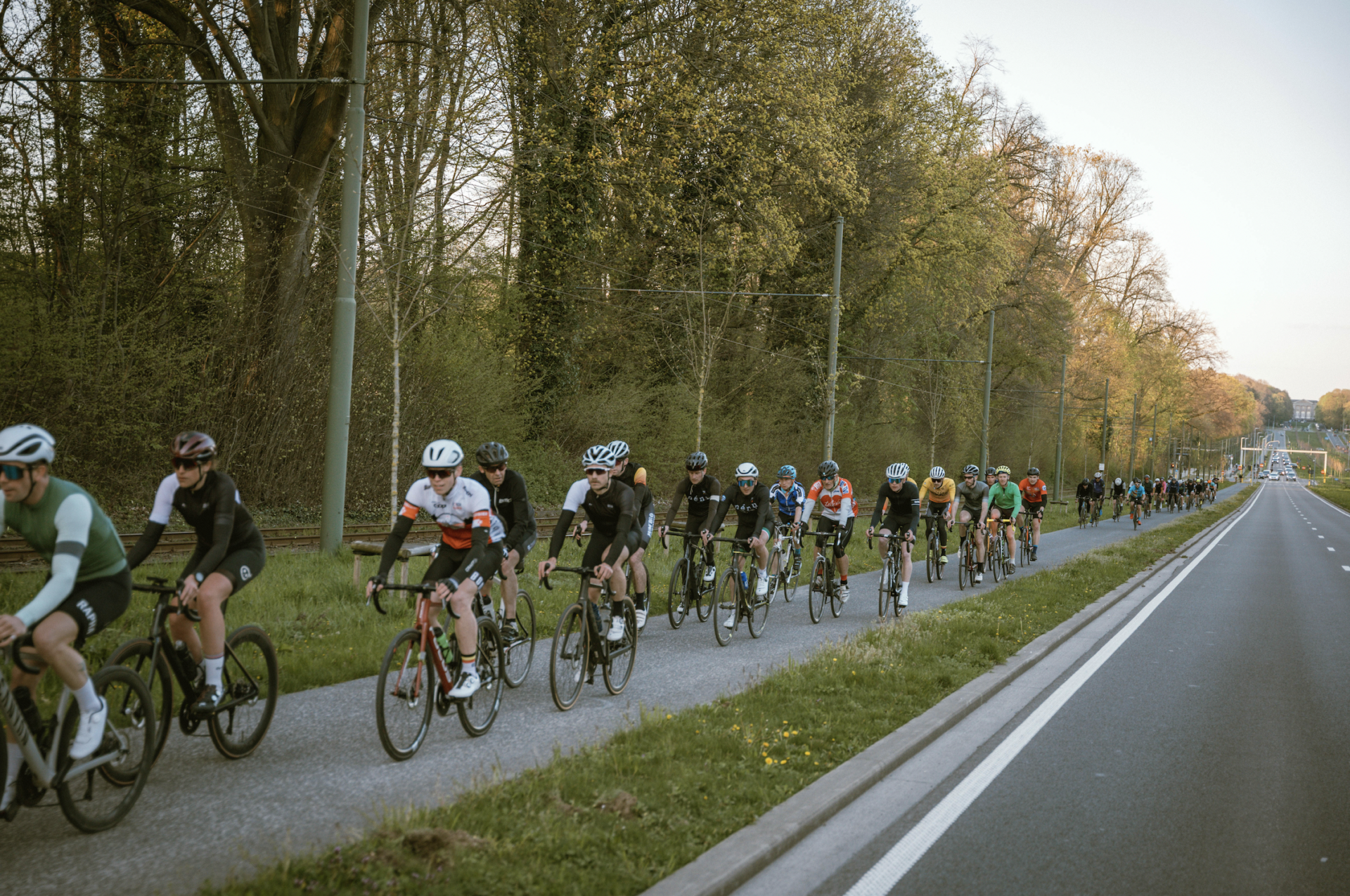 Ride with the pack
As we're so close to the Sonian forest, we have to make the most of this wonderful location. With a variety of outdoor events and activities. Our peloton rides are led by a pace leader and organized according to different pace groups.
Our first social ride brought together 120 riders from Brussels and beyond for a fantastic event. It was a great opportunity for cycling enthusiasts to connect and and ride with the back. We thank Vedett, Kult, and Liefmans for providing the beverages for the inaugural edition of our cycling event.
The second edition "Cycling or running" will be held on Wed May 10th at 6PM, meeting point at Mix. Riders and runners need to register in advance. This time again three pace groups will be organized for riders and two groups for runners. All event information will be sent to registered participants. It's open to all. For the safety reasons, we're capping registrations at 150.
Register for the edition #2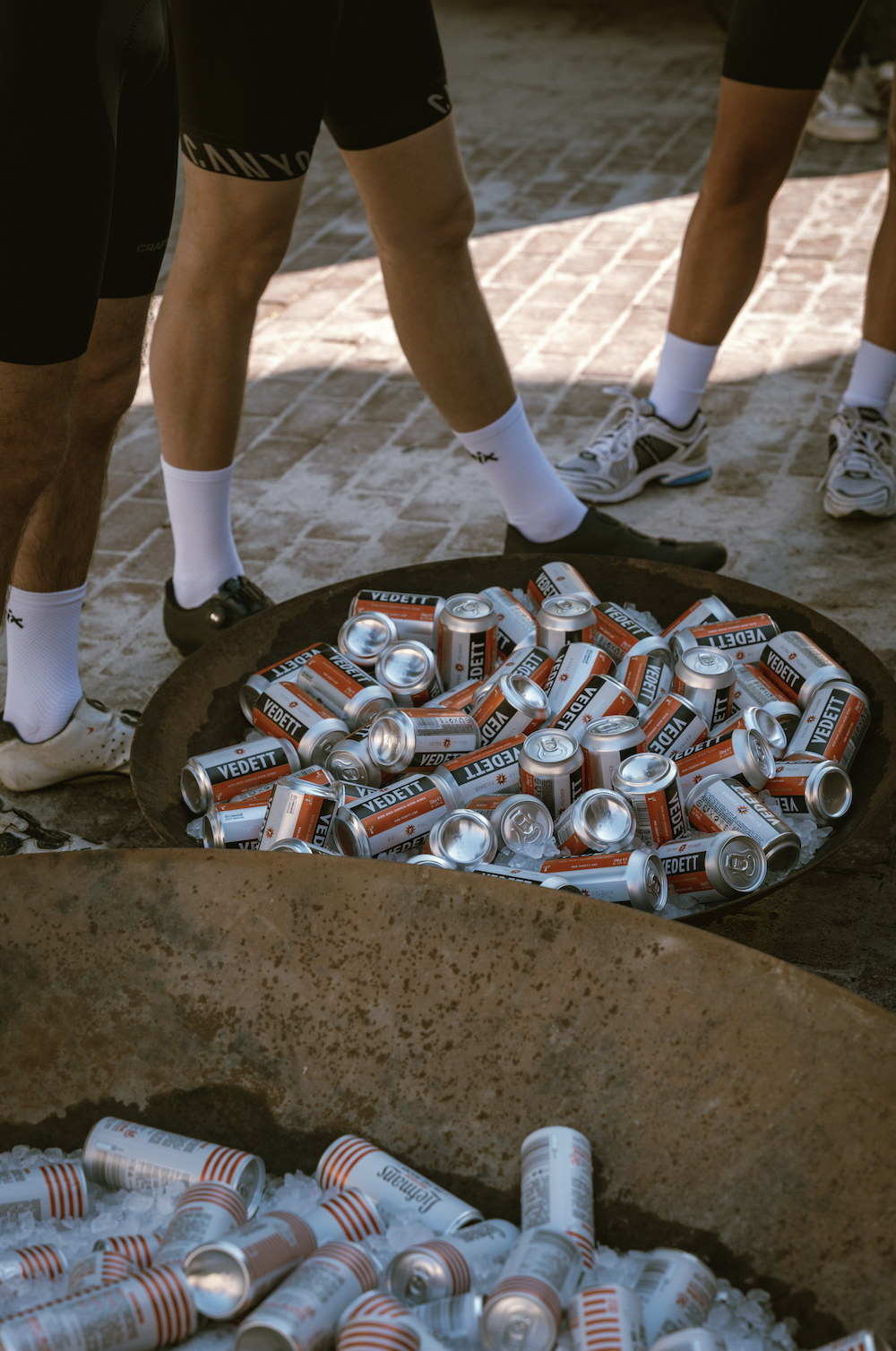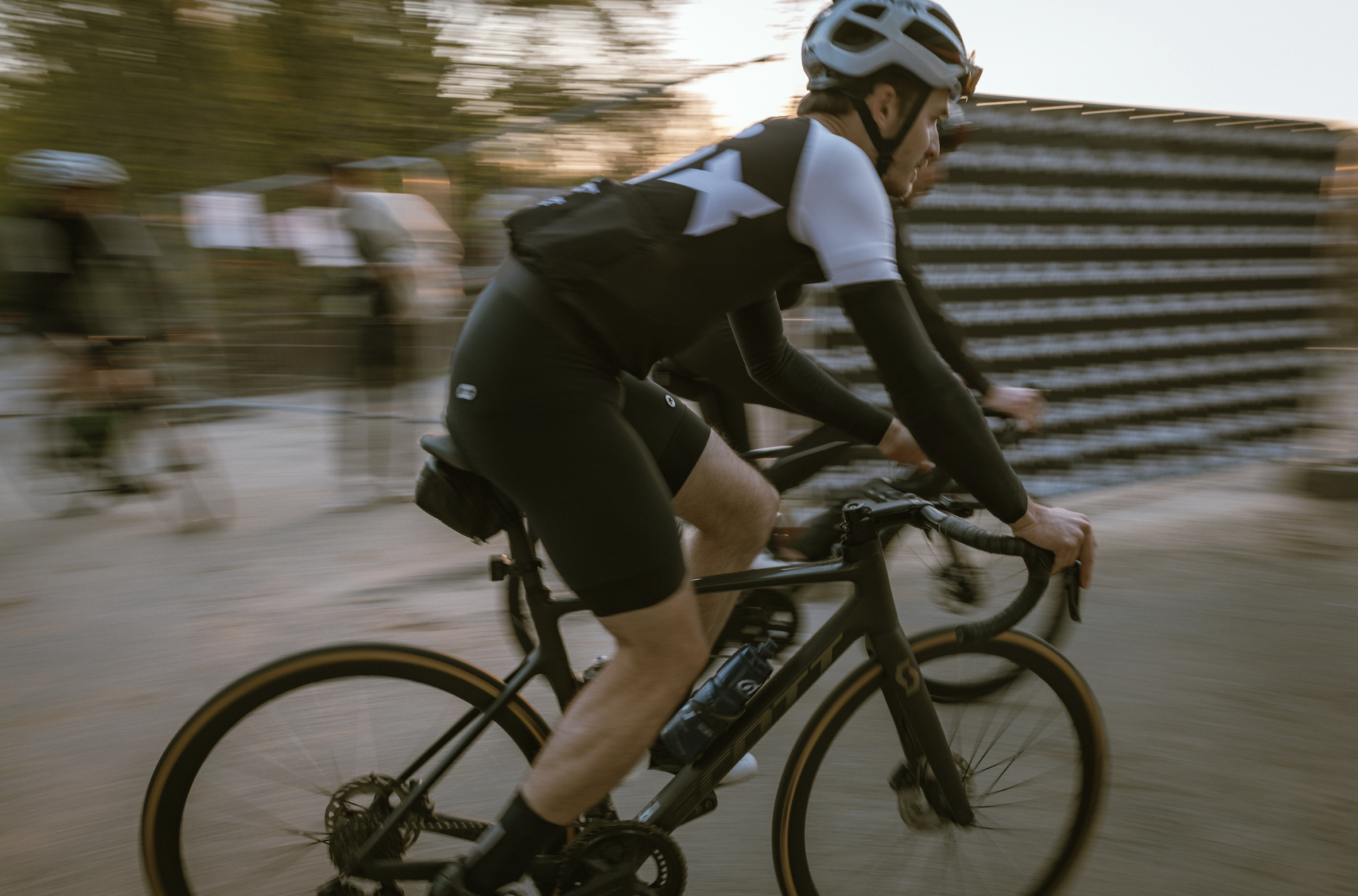 Cycling hub
Bike fleet for our members.
Exciting news for our members and hotel guests! Our top-of-the-line gravel center boasts a massive fleet of over 50 bikes, including gravel, mountain, and electric options.
Whether you're looking for an adrenaline-packed ride through challenging terrain or a leisurely cruise through scenic routes, we've got you covered. Our bikes are available for day use and come complete with GPX navigation and full accommodations and support.